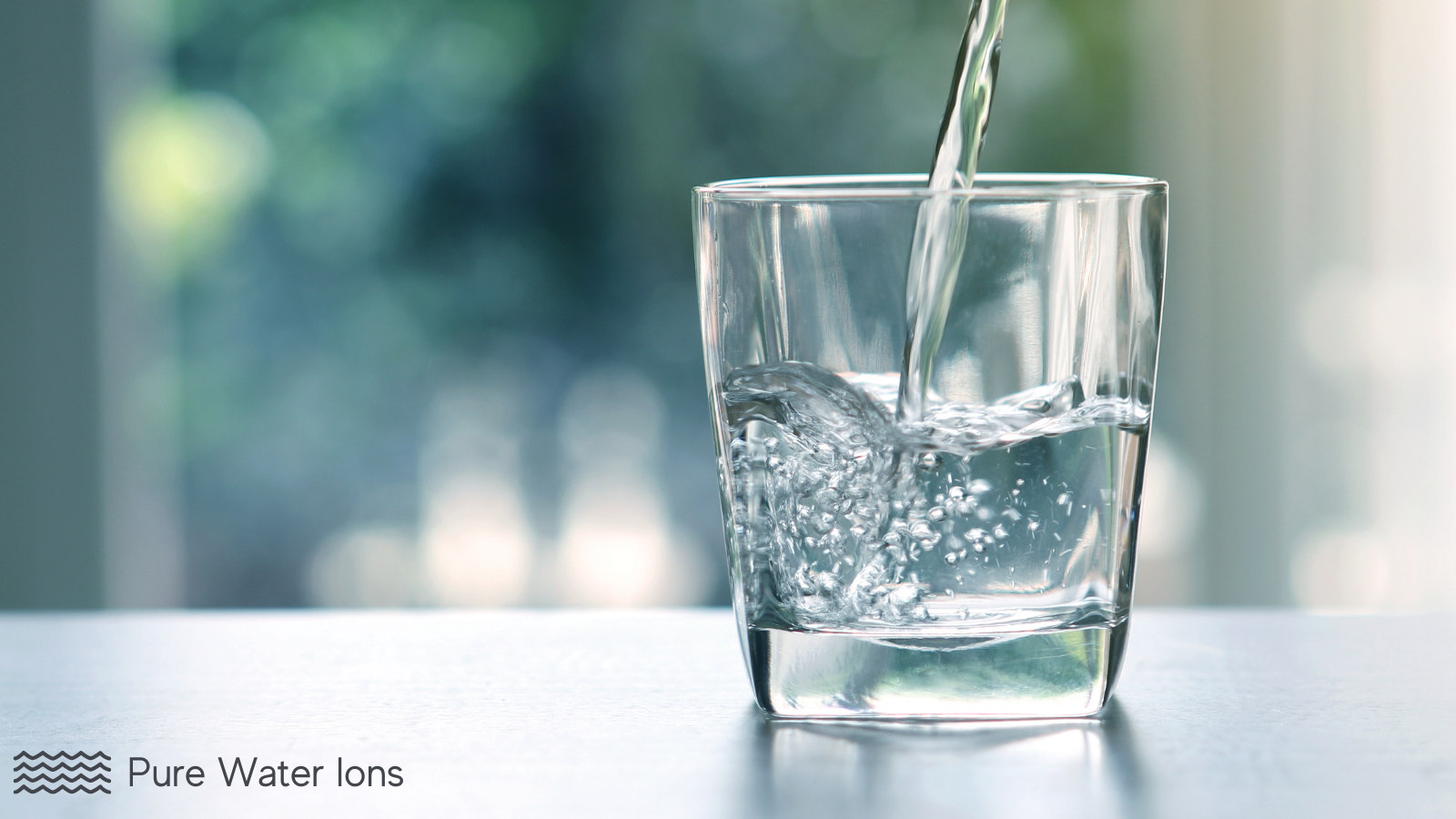 Check out our independent best ionized water filter reviews below – so you can choose the filter that works best for you. Our Buyer's Guide will walk you through the process of choosing the best water filter ionizer for your specific needs. Discover the best ionizing water filter for you and your budget with our independent and unbiased reviews.
---
THE BEST IONIZING WATER FILTER REVIEWS 2023
The best ionized water filters on the market today are:
1: Tyent H2 Hybrid Water Ionizer
2: AlkaViva Water Ionizer
3: AlkaDrops Water Ionizer
4: iRayer Water Ionizer & Purifier Machine
5: BU-KO Alkaline Water Pitcher
6: Invigorated Glass Alkaline Pitcher
---
Winner Best Ionized Water Filter 2023:
Tyent H2 Hybrid Countertop Water Ionizer Review
• Superb Water Ionizing Performance
• Ultra Water Filtration (0.01 Micron)
• Molecular Hydrogen Water
• Simple Operation
• Lifetime Warranty
SUPERB IONIZING PERFORMANCE
The Tyent H2 hybrid is the best ionized water filter 2023. It combines superb water ionizing capability with ultra water filtration and molecular hydrogen capabilities.
This device has an eye-watering ionizing pH range of 2.5-11.0 depending on the source water used. This covers all domestic needs and applications. Strong acidic water and strong alkaline water should never be consumed. These waters are used for food preparation, sterilization, and stain removal tasks.
The Tyent H2 hybrid water ionizer comes with a range of pre-programmed ionized water settings, see below. Note, these water settings are fully adjustable and can be tailored to your individual needs.
• Alkaline Water: pH 8.5 to 10.0
• Neutral Water: pH 7.0 to 8.0
• Hydrogen Water: pH 7.0 to 8.0
• Acidic Water: pH 4.5 to 6.5
WATER FILTRATION
The Tyent H2 hybrid water ionizer employs a two-step UF water filtration. If you want to purify your tap water and remove potential contaminants – this could be the best ionized water filter for you.
The Tyent H2 is fitted with 2 filters – a carbon block filter and a UF ceramic filter. They have a lifespan rating of 3,600 liters or 6-9 months, depending on use. The filters are used to reduce residual chlorine, organic, and inorganic contaminants. The ceramic UF filter has a high-performance 0.01-micron filter rating.
MOLECULAR HYDROGEN
The Tyent H2 is a hybrid device. Not only does it ionize and filter water – it comes equipped with a dedicated hydrogen cell that produces masses of H2 molecules – advertised as up to 1.5ppm.To activate, simply press the backlit H2 jog dial button on the front of the device.
H2 is the smallest molecule in the world and is a selective anti-oxidant. This means it neutralizes oxidation and damaging free radicals. You can generate hydrogen water at all water settings on the Tyent H2 Hybrid – acidic, neutral, alkaline, and turbo water.
STRONG ALKALINE & ACIDIC WATER
If you want to produce strong acidic or alkaline water – the Tyent H2 hybrid ionizer has you covered. By selecting turbo mode the device can create acidic water with a pH as low as 2.5. And, strong alkaline water with a pH of 11.0. The exact pH achieved will vary depending on the source water provided.
Note, strong acidic and strong alkaline water should never be consumed. They are not safe to drink. Strong acidic water is used to disinfect and sterilize. And. strong alkaline water is used to remove stains from fabric and upholstery.
EASY TO USE
The device is very easy to use. The Tyent H2 water ionizer is equipped with a color touchscreen panel and a jog dial for simple, intuitive operation.
A color-coded system is used to highlight the type of water being used. Depending on the type of water you select – the LCD backscreen will be backlit by one of the following colors.
• Red for Turbo Water (do not drink)
• Orange for Acidic Level 2 (do not drink)
• Yellow for Acidic Level 1 (do not drink)
• Green for Neutral Purified Water
• Light Blue for Hydrogen Water
• Medium Blue for Alkaline Level 1
• Dark Blue for Alkaline level 2
• Purple for Alkaline Level 3
Additional built-in features include an automatic cleaning mode, voice announcement, and quantity selection. Safety features include an automatic stop function, time mode, supply water sensor, and door sensor.
THE EXTRAS
The Tyent H2 hybrid water ionizer comes with a 75-day trial and a generous lifetime warranty. The warranty covers manufacturing defects and spontaneous failures that occur during regular operation. If a failure occurs the unit will be repaired or replaced at no extra cost.
SUMMARY
The Tyent H2 hybrid is the best ionized water filter of 2023. It combines powerful water ionizing with high-performance UF water filtration. Even better, it can produce molecular hydrogen-rich drinking water.
The water ionizer has an impressive 2.5-11.0 pH range. This covers regular acidic and alkaline water as well as strong acidic alkaline water used in sterilization and cleaning. The 0.01-micron UF ceramic filter removes the smallest of contaminants from your drinking water and has a filtration performance on a par with a kidney dialysis machine.
It's easy to use and is operated using a color LCD touchscreen and jog dial. The device is pre-programmed with the most popular water types but you can adjust these to match your individual preferences. And finally, the Tyent H2 hybrid is available for a 75-day trial and comes with a lifetime warranty.
---
2: AlkaViva Vesta H2 Water Ionizer Review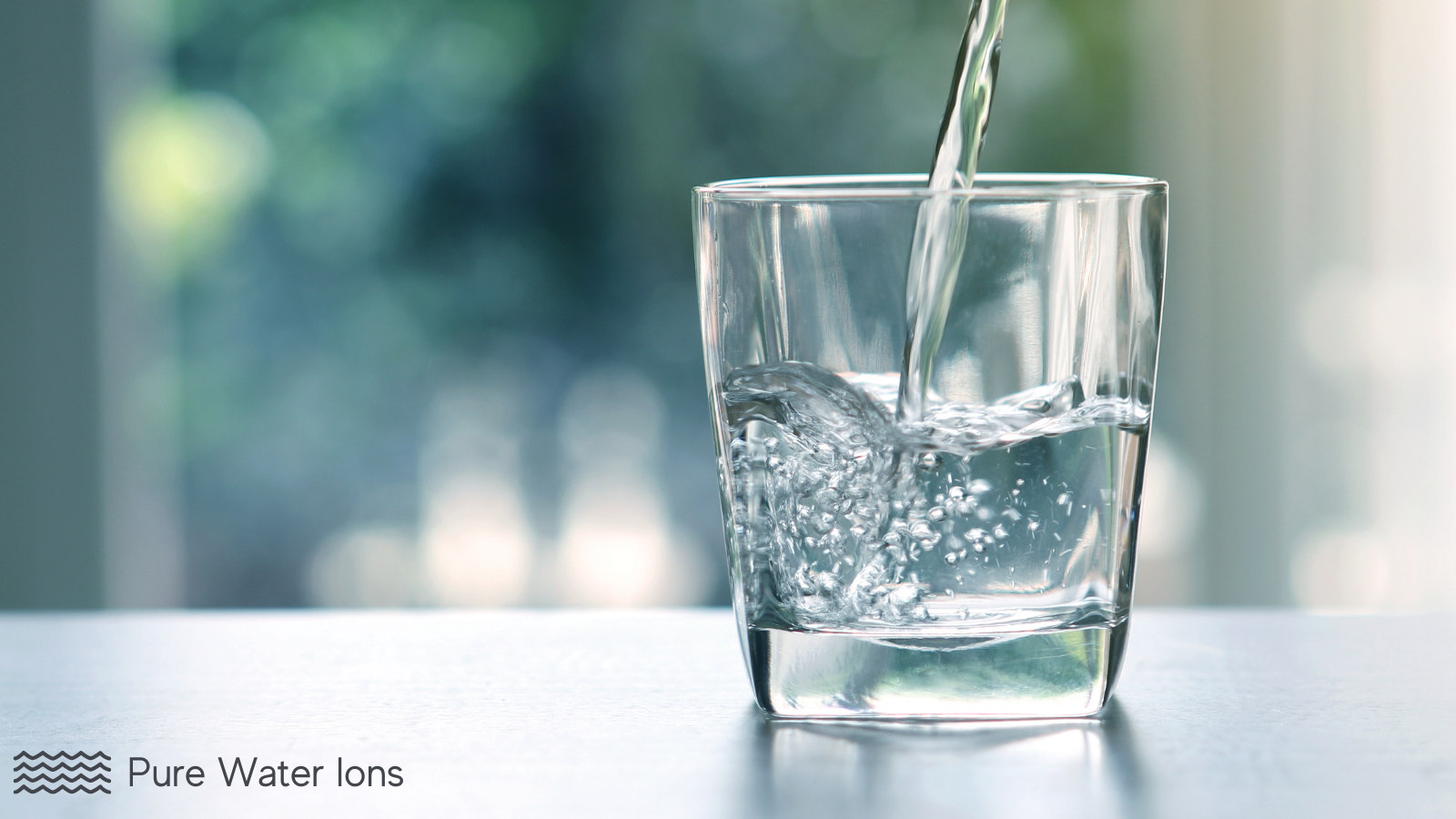 • 9 x Platinum-Dipped Titanium Plates
• PH Range 3.0 – 11.0
• Four Models to Choose From
• Water Filtration (200+ contaminants)
• Self-Cleaning
4 MODELS TO CHOOSE FROM
The AlkaViva water ionizer comes in four different models – Vesta H2, Delphi H2, Athena H2, and Melody II. There's an ionizer there for all budgets and domestic needs. For the purpose of this review, we focused on the AlkaViva Vesta H2 water ionizer.
This is a hybrid machine that delivers water ionization, water filtration, and hydrogen H2 infusion – all in one device. The Vesta H2 is designed to be used primarily as a countertop device but it can be placed below the counter if needed.
WATER IONIZING PERFORMANCE
This device is fitted with 9 platinum-dipped titanium ionizing plates. The ionizing chamber is advertised as being made using Japanese materials and precision Korean engineering. It has an impressive pH range of 3.0 to 11.0 depending on the source water. This should easily satisfy everyone's acidic and alkaline water requirements. And, it's easy to use – see below.
ALKALINE & ACIDIC WATER
The AlkaViva Vesta H2 comes with 5 programmable alkaline water settings, 2 acidic water, and 1 purified water setting that allows you to get the water you want – quickly and easily.
Each of these eight pre-programmed water types has a dedicated button. All you have to do is press the button for the water you want, and hey presto! This machine is super easy to use and should be accessible to most users.
WATER FILTRATION
This AlkaViva water ionizer delivers excellent water filtration performance. If you're looking for an ionizer that not only creates alkaline water but filters your source tap water, then this is an excellent option. The Vesta H2 is certified to remove over 200+ common water pollutants. And, it has an ORP capacity of -850 mV (oxidation-reduction potential).
SELF-CLEANING
Like all the best ionized water filters this machine has a built-in self-cleaning feature. The AlkaViva uses a DARC (Dual Automatic Reverse Cleaning) cleaning system to clean the ionizer's electrodes and maintain proper performance. Self-cleaning is an essential feature and one you will find in all the top water ionizing filtration devices.
HYDROGEN H2 CAPACITY
This AlkaViva ionizer not only ionizes and filters your home tap water supply, it infuses it with H2 hydrogen too. The machine is equipped with a proprietary membrane and smart electrode arrangement that is advertised as producing 1,000+ ppb hydrogen. Great news for the H2 hydrogen lovers out there.
SUMMARY
The AlkaViva Vesta H2 is our runner-up in the best ionized water filter category. It boasts excellent water ionizing capability with a pH range of 3.0 to 11.0. Its water filtration system removes 200+ common water contaminants. And, it's equipped with hydrogen H2 capability. The AklaViva comes with a limited lifetime warranty, free shipping, and live customer support. There are four models to choose from, satisfying all requirements and budgets.
---
3: ALKA-DROPS WATER IONIZER
• pH Adjustable 3.5-10.5
• Active Carbon Water Filter
• Advanced Electroplate Technology
• Platinum Coated Plates
• Large Color LCD Display

ALKALINE, ACIDIC & PURIFIED WATER
The AlklaDrops ionizing water filter comes with seven preset water types – four ionized alkaline water pH 7.5-10.5, two ionized acidic water pH 3.5-6.5, and one non-ionized purified water pH 7. We like how you can just choose one of these with a press of a button.
CARBON FILTER PERFORMANCE
The carbon filter performs well and effectively removes lingering odors or tastes from the source water. It has a long-life rating with an estimated 6,000 liters performance and we found it easy to remove and replace.
IONIZING PLATES
Inside, the device uses five titanium and Platinum coated ionizing plates and has an ORP rating of +600 to -500mV.
LARGE LCD DISPLAY
The LCD display is easy to use and looks great. It measures an impressive 3.8 inch which means it is easy to read. And, its bright color display stands out even in a well-lit kitchen.
SUMMARY
The AlkaDrops Water Ionizer is our top choice for ionizing water filter. It has excellent ionizing capacity (pH 3.5-10.5), a long-life carbon filter, and a user-friendly LCD control panel. It tops the performance charts and comes is reasonably priced.
---
4: iRAYER WATER IONIZER & PURIFIER MACHINE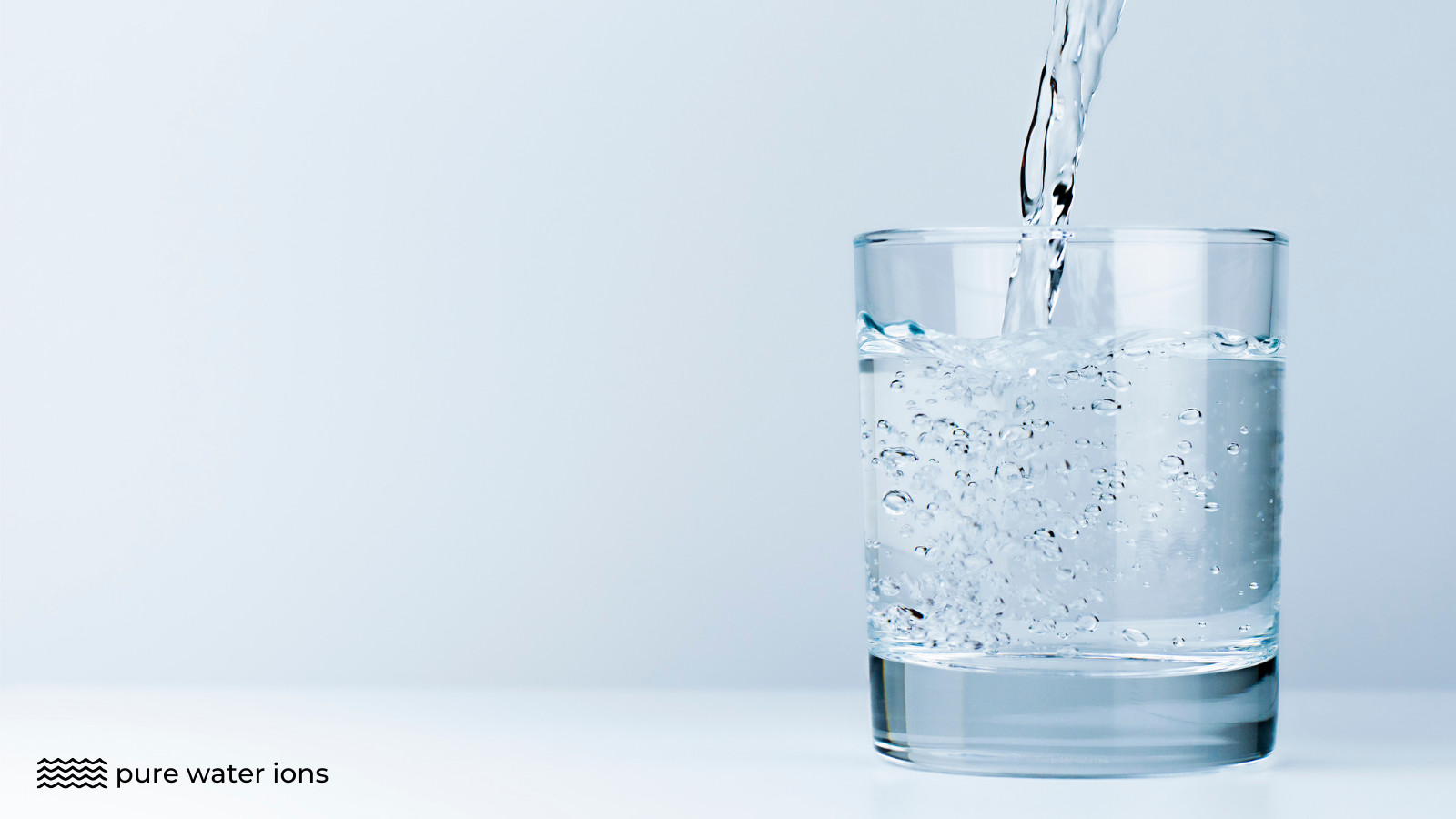 • pH Adjustable 3.5-10.5
• 7 Ionized Water Settings
• High Performance Filter
• Self-Cleaning Function
• WQA & NSF Certification
7 IONIZED WATER SETTINGS
The iRayer ionizing water filter comes with seven pre-programmed settings for ease of operation – four ionized alkaline water (ph 7.5-10.5), two ionized acidic water (ph 3.5-6.5), and one purified water (ph 7).
FILTRATION PERFORMANCE
The device uses a high-performance active carbon filter. It is a life span rating of 6000 liters and performs well in removing unwanted odors. Tastes, and contaminants. Removal and replacement of the filter is straight forward and won't pose any problems.
SELF-CLEANING
We really love the self-cleaning feature of the iRayer water ionizer. It gives that little bit of extra confidence that the device is performing as you want it to. The device reverses the polarity of the ionization operation after each use and performs a plate wash after every 7.9 gallons.
COMPACT & STYLISH
There's no other way to say it – this iRayer ionizing water filter just looks great. Its compact size means it takes up very little space on your counter. Measuring just 10.5 inches tall and just 4.3 inches deep and styled with an attractive metallic blue finish it really stands out.
SUMMARY
The iRayer ionizing water filter is an excellent choice. It has a strong ionizing capacity (ph 3.5-10.5), comes with a high performing activated carbon filter, and has a self-cleaning feature that we love. It looks good and comes with WQA & NSF Certification for peace of mind.
---
5: BU-KO ALKALINE WATER PITCHER
• Impressive Alkaline Performance
• Three Filter Configuration
• Comes with pH Test Strip
• Competitive Price
• BPA Free

SIMPLE & AFFORDABLE
If you're on a budget and want something affordable – the BU-KO filtration and alkaline water pitcher is a great option. Although it doesn't come with the same performance levels as the other devices on this list, it is available at a fraction of the price.
The pitcher itself is BPA free, which is a must for any plastic water container. It is made from Acrylonitrile Butadiene Styrene and can hold an impressive 3.5 liters of water.
MULTI-STAGE FILTRATION
The BU-KO pitcher uses an activated carbon and ion exchange filtration cartridge. It contains seven layers – a basic filter gauze, ion exchange resin, activated carbon layer, ceramic falls, natural mineral stone, alkaline ceramic balls, and a PP fine filtration pad.
DIGITAL LIFESPAN INDICATOR
The pitcher comes with a digital indicator on the lid top. This lets you know when the multi-stage filter has reached the end of its lifecycle and needs to be replaced. We like this touch as it means you don't have to take note of dates and remember when to order a new one.
LIMITED PH PERFORMANCE
While the filtration system of the BU-KO stands up well the pitcher does not offer the same ionizing performance compared to the other devices. You have no control over the pH output of your water and it can't make low pH or neutral water. Depending on your needs, this may not be an issue.
SUMMARY
The BU-KO alkaline water pitcher is a simple, affordable, solid performer. It doesn't reach the same performance levels as the high-end devices but the three-filter setup is impressive. And, the digital indicator and pH test strips are a nice bonus. If you're on a budget it is worth your consideration.
---
6: INVIGORATED GLASS ALKALINE PITCHER
• Long-Life Multi Stage Filter
• Robust Borosilicate Glass
• Crack Resistant
• Organic Bamboo Finish
• Budget Option

LONG LIFE FILTER
Good news – the Invigorated water filtration pitcher comes with a long life multi-stage filter. It is designed to filter up to 96 gallons of water compared to the standard 80 gallon filter design. The multi-stage filter performs well and as an added bonus – raises pH to create alkaline water.
BOROSILICATE GLASS
This ionizing water filter pitcher is made from super strong borosilicate glass. Borosilicate glass is durable and thermal shock resistant – meaning it is less likely to crack and break with regular use. It is much less susceptible to fractures compared to regular glass.
STYLISH ORGANIC BAMBOO DESIGN
The Invigorated water filtration pitcher looks stunning. Aesthetically it is very pleasing to the eye. It has a tall slender design and is finished off with an organic bamboo lid. We really like that the natural bamboo lid is mold resistant.
BUDGET OPTION
This ionizing filter option comes in with a lower price tag compared to the other models we have reviewed. It's a much simpler piece of technology and doesn't hit the same heights in terms of performance as the models listed above – but it is a great option if you are on a budget.
SUMMARY
The Invigorated glass alkaline water pitcher looks great, performs well, and is a great budget option. It comes with long-life filters that churn out an additional 16 gallons of water compared to the industry standard pitcher filters. It's made from borosilicate glass which means no plastic-based chemicals will leach into your alkaline water. And, the bamboo lid is a stylish touch.
---
WHAT IS IONIZED WATER?
An ionized water filter is a device that performs the dual tasks of ionizing and purifying your drinking water. Water ionization occurs during a process called electrolysis and creates two types of water – ionized alkaline water and ionized acidic water.
These two types of water have specific benefits and applications. Water filtration is used to improve the quality and of your drinking water, and remove common contaminants such as microbes, heavy metals, and chlorine. For more see – what is ionized water.

---
HOW DOES IT WORK?
Water is ionized using an electrochemical process known as electrolysis. The process is used to create two types of ionized water – alkaline and acidic water – each with a range of special advantages.
And unwanted pollutants are removed from the water as it passes through the filter. As contaminants contact the filtration media inside the filter they are trapped and held in place – removing them from the water.
---
IONIZED WATER FILTER BUYER'S GUIDE
Our buyer's guide will take you through the most important points to consider when buying an ionized water filter. Let us help you choose the best ionized water filter for you and your home that meets your needs and matches your budget.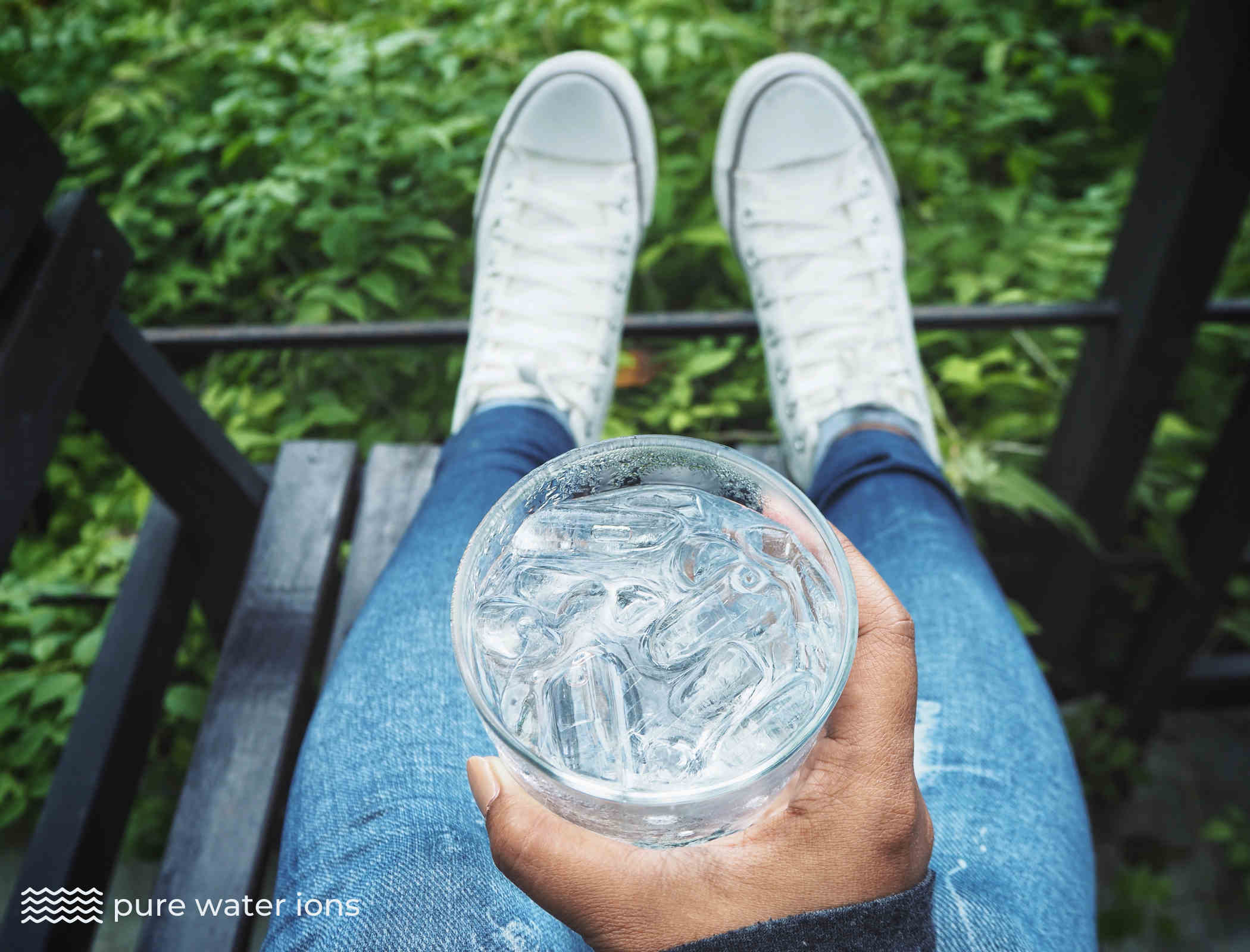 FILTER TYPE
What type of ionized water filter are you after? Do you know what type of device you will be using to make your ionized water? There are three main types – ionized water machines, ionized water pitchers, and ionized water faucet units.
Each one of these types of water ionizer will use a different type of filter, so if you don't already know, you will need to decide on the filter type you need to buy.
•

IONIZED PITCHER FILTER



This is a special type of water pitcher that converts regular tap water to alkaline ionized water. It uses a filter to alkalinize and purify the water as it passes from an upper reservoir to a lower reservoir inside the pitcher. Pitchers are a very cost-effective way of producing small quantities of ionized water.
•

WATER IONIZER MACHINE FILTER
An ionizer machine is a device that sits on your kitchen counter and produces ionized water using a process known as electrolysis. These devices can have filters added to purify and improve the quality of the ionized water. Ionizer machines are the best option for producing large quantities of high-quality ionized water.
•

IONIZED WATER FAUCET FILTER
An ionized water faucet filter is a special type of filter that is fitted directly to your water supply below your kitchen faucet. It is often fitted out of sight below the counter and ionizes and purifies water before it comes out of the tap. Once fitted they are a very convenient way of producing regular hassle-free ionized water.
FILTER CAPACITY
When investing in an ionized water filter for your home, consider how much ionized water you will need. The different types of filters outlined above are each designed for different water capacity levels.
•

IONIZED PITCHER FILTER – LOW CAPACITY
On the lower capacity end is the ionizing water pitcher. These pitchers vary in size but generally produce between 1.5 to 3 liters of water per fill. These filters have a limited life span and typically have to be replaced every 1 to 2 months.
•

IONIZER MACHINE FILTER – MEDIUM/HIGH CAPACITY
An ionizer machine has a greater capacity and depending on the individual machine you choose, they can produce between 2 to 3 liters per minute. The filters used in these machines are much more robust, usually needing to be replaced once every 12 months.
•

UNDER COUNTER FAUCET FILTER – HIGH CAPACITY
An ionized water faucet filter is designed for high capacity. All the water coming through your tap will be run through the filter, ionized, and filtered. While there's a bit of work getting the unit fitted and replacing filters at the end of the lifecycle, it is the most convenient option during regular operation.
FILTER PERFORMANCE
When buying a water filter – you need to consider how effective the filter is at removing contaminants. Most water ionizing devices come with a filter that purifies the drinking water, making it safer for consumption.
Water filters remove unwanted pollutants such as chlorine, heavy metals, microbes, organic compounds, and herbicides. The filtration performance will vary from model to model, so take a look at the manufacturer's specifications and check the filter performs as you need it to.
---
RELATED
• BEST ALKALINE WATER MACHINES 2023

---
LIFE EXPECTANCY
Every water filter has a limited life expectancy. This should be detailed in the filter product description. As with anything, you get what you pay for. The filters on the cheaper end of the price scale have very limited life spans, while the more expensive filters will last longer.
Take a moment to weigh up the price of the filter against its life expectancy. Filter life expectancy is often defined by its water capacity, for example, a filter may have a life expectancy of 6,000 liters. Many filters come with a built-in indicator that will notify you when it is time to replace the filter.
PH RANGE
What is the pH range of the filter? The pH scale runs from 0 to 14. Seven is neutral, indicating that a substance is neither acidic nor alkaline. Anything below 7 is acidic, while anything above 7 is alkaline. Zero is highly acidic and 14 is highly alkaline.
Check the pH altering ability of the ionizing device you are interested in. This should be included as part of the product specification. The best water ionizing filters let you set the desired pH range you can choose exactly the type of water you want.
Most people use ionized water filters to produce ionized alkaline water for drinking. This type of ionized water should have a pH between 7.5 and 9.0. Anything above this is too alkaline for consumption.
EASE OF OPERATION
Is the ionizing water filter easy to use? You want to pick a filter that you are comfortable using. The ionizing water machines and ionizing pitchers are very easy to use. But, an inline faucet filter will require some installation work.
Take a look at the operating instructions that come with the device and make sure you would feel comfortable using the ionizer before committing to a purchase. There's no point buying an ionizing filter only to find it is difficult to operate.
FILTER REPLACEMENT
All ionized water filters have to be replaced when they reach the end of their lifecycle. They have a limited amount of water they can ionize and purify. Check the expected lifespan of the filter to see how long it will last.
Then take a look at the instructions for how to replace the filter. Is it a simple process? Will replacing the filter be something you feel comfortable with?
Also, make sure the company supplies replacement filters and that they are easy to order when you need them. How much do they cost? Generally, the more expensive the filters have longer lifespans and better performance – but not always!
DESIGN & ERGONOMICS
Do you like the look of the device? Has it been well designed? Consider the ergonomics and aesthetics of the device. If it's a countertop unit it will be sitting in plain view in your kitchen. Are you have with how it looks?
How about the ergonomics? Is it designed for easy handling and operation? Not all water ionizer filters are designed equally. Take a moment to consider if the design is right for you.
---
READ NEXT
TOP REVERSE OSMOSIS UNDERSINK FILTERS
---
PRICE
Take a look at the price of the device. Does it match your budget? The price of ionized water filters varies greatly across the three different types – ionized water machines, ionized water pitchers, and tap/faucet ionized water filters.
The cheapest will certainly not be the best, so don't let price be your deciding factor. You should weigh up the price against all the points outlined above and compare and contrast against different models. Investing in the right ionized water filter now will save you time and money down the road.
WARRANTY
Does the filter come with a warranty? What time period does it cover? The best ionized water filters come with substantial warranties. Compare the warranties offered across similar models and see what's on offer.
Different manufacturers offer different periods of warranty cover and some offer none at all. The most common warranties on offer range from 30 days right up to 2 or even 3 years.
POST SALES SUPPORT
What kind of support can you expect from the manufacturer after you purchase your device. Do they have a customer service support line? If you encounter an issue with your ionized water filter is there someone you can contact to ask for help?
Take a moment to see what levels of customer support are on offer from the product manufacturer. You could even check online review sites to see how previous customers rate the service provided by the company.
For more information on Ionized Water Filters – check out the Pros & Cons of Ionized Water Filters. Here we run through all the advantages and disadvantages of using an ionizing water filter.
---
IONIZED WATER FILTER FAQ
How Do You Use an Ionized Water Filter?
Using an ionized water filter is easy. Depending on the type of water ionizer you are using – just add regular water to your ionizer machine or pitcher. Then sit back and let the filter do the rest. Your regular water will be converted to ionized water in minutes.
Is Ionized Water Safe?
There are two types of ionized water – alkaline ionized water and acidic ionized water. Alkaline water is consumed by many for its potential health benefits. To learn more about alkaline water – click here.
Alkaline water with a pH level between 7 and 9.5 is generally considered safe to drink. But, if you have any doubts or concerns you should seek the advice of a medical professional.
Acidic ionized water should not be consumed. This type of water is popular for its cosmetic applications – such as rinsing hair and skin. For more information, see our guide – how to make alkaline water at home.
Is Ionized Water Good For You?
Alkaline ionized water has become incredibly popular due to what many people believe is its potential health benefits. Advocates of ionized water claim it neutralizes excess acid in the body and boosts health.
However, medical professionals point to the fact that the scientific data to back up these claims has not been established.

What Are the Benefits of Ionized Water?
There are three types of ionized water – alkaline ionized water, acidic ionized water, and strong ionized water.
• Alkaline Ionized Water is consumed by enthusiasts for a range of potential health benefits – for high blood pressure, diabetes, and high cholesterol (Healthline, May 2019). The scientific data to validate these claims has not yet been established. See here for more – advantages & disadvantages of alkaline water.
• Acidic Ionized Water is used for skincare and rinsing hair. It is believed it may help with conditions such as acne. It is also great for watering potted plants.
• Strong Ionized Water includes both alkaline and acidic. It is produced by adding salt to the source water before the ionization process. It should never be consumed – but is an excellent water for cleaning and disinfecting household surfaces.
Can Ionized Water Kill Bacteria?
Yes, ionized water can kill bacteria. Ionized water produced by electrolysis can be used as a disinfectant. Ionized water can be used to kill many bacteria, spores, and viruses. Acidic ionized water is particularly effective at killing microbes as it retains its disinfectant qualities for longer.
What Does an Ionized Water Filter Remove?
The best ionized water filters remove harmful pollutants from your water supply as well as ionizing the water. A good quality ionizing filter will remove chlorine, heavy metals, volatile organic compounds, and herbicides. This will improve the quality, safety, and taste of your drinking water.
Can You Use Regular Tap Water?
Yes, you can use regular tap water – assuming your tap water is safe to drink. Just add regular water to your ionizing device and allow it to pass through the filter. You will have ionized water ready for drinking in minutes.
Is a Water Ionizer Filter Worth Buying?
Yes, a water ionizer filter is an excellent investment. It will save you money and time. You will be able to make ionized water at home and no longer have to travel to the shop and buy expensive bottles of ionized water. Just make your own using regular tap water.
How Do You Change an Ionized Water Filter?
Changing a filter is easy. They are designed to just slide out of place when they are due to be replaced. The new filter slides into position just as easily as the old one slid out. Give it a firm but gentle push to make sure it is positioned correctly and creates a seal.
What Is Ionized Water Used For?
Ionized water has several unique qualities. Alkaline ionized water is consumed for what many believe are a range of potential health benefits. Acidic ionized water is popular for its cosmetic uses – washing hair, rinsing skin, and treating acne. And strong ionized water is a powerful disinfectant used in the household to clean kitchen surfaces and bathrooms.
When Do You Change the Filter?
All water ionizer filters have a limited life cycle. When the filter has reached the end of the life cycle it should be removed and replaced.
Follow the manufacturer's instructions when replacing an ionizing filter. Some come with an indicator attached to the side of the filter that will alert you when it needs to be replaced.
Is It Good For Brewing?
Yes, filtered water is excellent for brewing beer. The ionizing filter will remove contaminants such as chlorine, heavy metals, and microbes – and you definitely don't want these in your beer. In terms of alkalinity, brewing water should have a low-to-moderate alkaline level and be moderately hard.
Is It Good For Cleaning?
Yes, ionized water is excellent for cleaning. Strong ionized water is used as a household disinfectant. It is great for wiping down kitchen and bathroom surfaces. It is a powerful anti-microbial and kills many harmful bacteria, spores, and viruses.
What is Hydrogen Ionized Water?
Hydrogen ionized water is regular ionized water that has had hydrogen added to it. It is believed that adding hydrogen gas to water increases its antioxidant and anti-inflammatory. Fans of hydrogen water claim it can increase energy, boost muscle recovery and slow down the aging process. However, further research is needed to back up these claims.