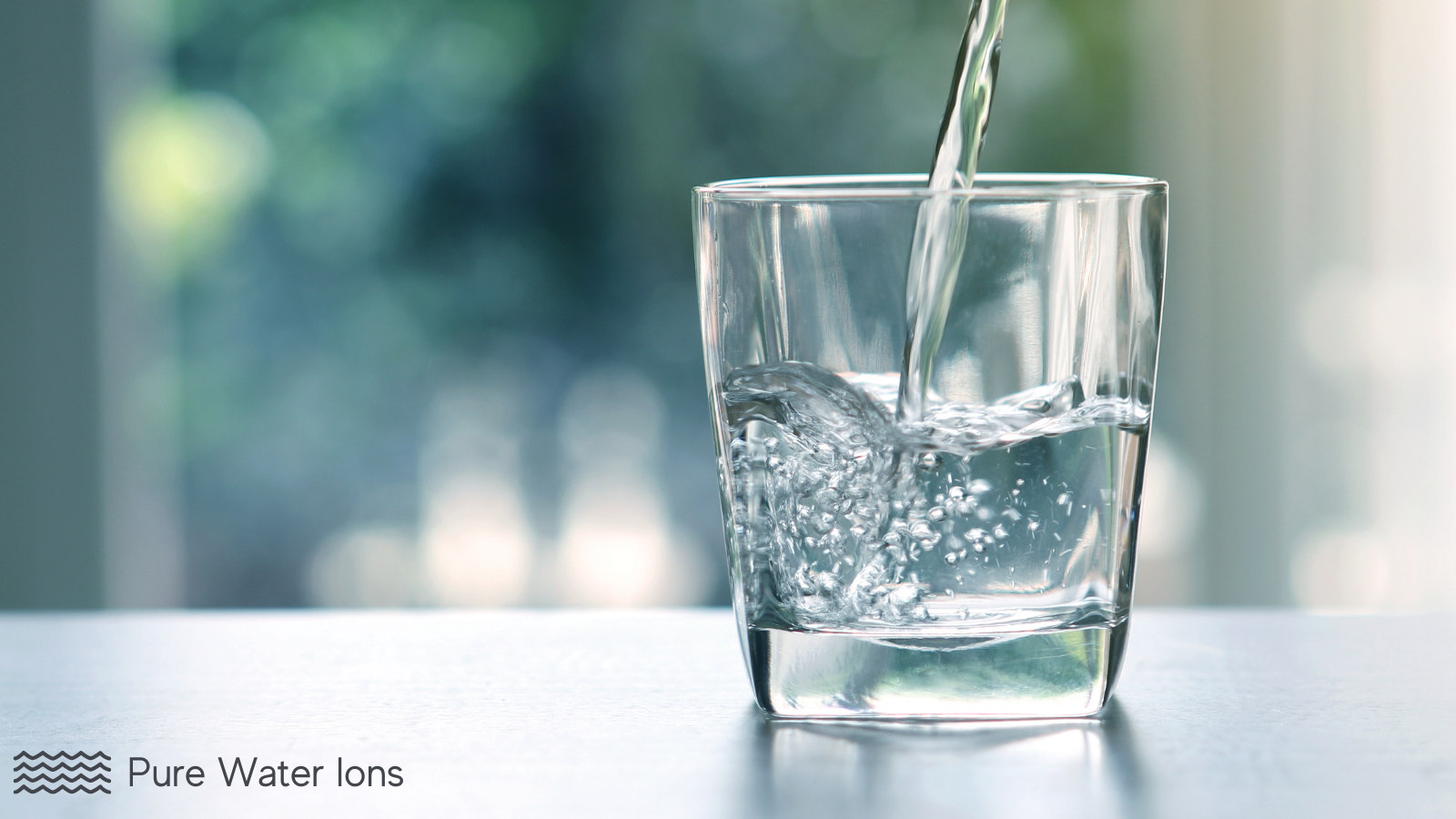 What is total dissolved solids in water? Total Dissolved Solids is a measure of all the dissolved organic and inorganic matter in a water sample. It is often called TDS and is measured in milligrams per liter (mg/L). TDS measures anything that is dissolved in water that is not a water molecule.
---
TOTAL DISSOLVED SOLIDS MEANING
What does Total Dissolved Solids mean? TDS is a measure of all the dissolved contaminants in water that are not water molecules.  TDS includes all organic and inorganic dissolved contaminants including metals, salts, minerals, and ions. It is a parameter regularly used to measure the purity of drinking water.
Water collects and dissolves particles as it passes through streams, wells, and rivers. This is a perfectly natural process. Examples include the absorption of minerals such as calcium and magnesium as it passes through rocks.
Dissolved solids also make their way into the water supply through unnatural methods – such as pollution. Runoff from fertilizers used in agriculture and chemical waste from industry results in contaminants making their way into the water supply.
---
WHAT TDS SHOULD BE IN DRINKING WATER?
According to the United States Environmental Protection Agency, the recommended secondary standard for Total Dissolved Solids in drinking water is 500 mg/L. The National Secondary Drinking Water Regulations (NSDWRs) can be viewed – over here.
A TDS reading of greater than 1,000 mg/L is considered unsafe. And values above 2,000 mg/L indicate that the water filtration system being employed has failed.
The following TDS readings can be used as a general guideline:
Below 300 mg/L – LOW TDS READING
Low TDS reading. Water may lack mineral content. Very low TDS levels can lead to bad-tasting water due to the low mineral content.
300-500 mg/L – IDEAL TDS READING
This is the optimal TDS level. Drinking water within this range has a good balance of mineral content and low TDS levels. Water in this range tastes good.
501-1,000 mg/L – HIGH
Anything above the 500 reading is on the high side. But the closer to 501, the better. As you approach 1,000 you are reaching water with high levels of TDS. The water should be filtered to remove contaminants and return the value to 500.
1,001-2,000 mg/L – BAD WATER
Any water with a TDS value between 1,001 and 2,000 should be considered contaminated and unsafe to drink. You should not consume water at this level.
2,000 mg/L or above – VERY HIGH, DO NOT DRINK
Any water with a TDS of above 2,000 is considered unsafe to drink. It is an indication that the water is polluted and the water filtration system has failed.
---
HOW IS TOTAL DISSOLVED SOLIDS MEASURED?
How can you measure the TDS of your home water supply? There are two methods. Firstly, you can take a water sample and send it off to a water testing laboratory for professional analysis. This is the most accurate way to measure TDS but can be expensive.
The second method is to test a water sample yourself at home. To do this you will need to purchase a TDS meter and perform an analysis as per the instructions provided.
TDS meters are easy to use. All you need to do is – collect a sample of water in a clean glass. Then, immerse the TDS meter sensor in the water sample and wait for the reading to appear on the screen.
Finally, compare the reading on the meter with the TDS guide values described above. Anything close to 500 mg/L means your water has an optimal level of TDS.
---
READ NEXT
TEST WATER HARDNESS AT HOME – click here
HEAVY METALS IN DRINKING WATER – click here
COFFEE & ALKALINE WATER – click here
BIG BERKEY WATER FILTER REVIEW – click here
HOW TO USE PH TEST STRIPS – click here
MINERALS IN TAP WATER – click here
WHAT IS ALKALINE WATER? – click here
HOW MUCH WATER CAN A CAMEL DRINK? – click here
---
WHAT ARE THE MOST COMMON TOTAL DISSOLVED SOLIDS IN WATER?
What makes up TDS? The most common substances that make up total dissolved solids are calcium, magnesium, sodium, potassium, fluoride, chloride, aluminum, iron, zinc, bicarbonates, copper, sulfates, and nitrates.
Most TDS in drinking water is made up of common salts, such as sodium and calcium-based ions. The remaining molecules fall into the categories of minerals, metals, and organic matter.
It is perfectly normal for water to contain TDS. These molecules make their way into water naturally as it passes through the earth and brushes up against rocks.
SALTS
Yes, there's salt in fresh water!  Water absorbs salt molecules naturally as it passes through the earth, rivers, and streams.
They can also make their way into the water supply as a result of human pollution. Run-off from agriculture and industrial activities results in high salt levels in the water table.
MINERALS
Water absorbs minerals naturally as it passes over mineral-rich rocks. Water absorbs tiny mineral molecules as it makes contact with these natural structures. Minerals improve the taste of water and are good for our health at the right levels.
METALS
Metals make their way into water as the direct result of human activities and pollution. Agriculture, industrial activities, mining, and automobiles are all major sources of metal pollution of water. Also, old pipes made from lead can contribute to high levels of metal TDS.
ORGANIC MATTER
Organic matter such as microbes and algae make their way into water as it passes through the environment. These organic contaminants should be removed at water treatment facilities before the water is piped through for consumption.
---
HOW CAN I REMOVE TDS FROM MY WATER?
How is TDS removed from water? You can remove total dissolved solids from your water supply using water filtration. The best methods are reverse osmosis, distillation, and deionization.
REVERSE OSMOSIS
Reverse osmosis is a highly effective method for reducing the TDS levels in water. It removes between 92-98% of all total dissolved solids in water.
An RO (reverse osmosis) filtration system passes water through multiple filters. The final filter in the process is a high-efficiency RO membrane. This filter has tiny pores that allow water molecules to pass through but block almost all other contaminants.
You can install a reverse osmosis water filtration system beneath your kitchen sink.  Take a look at the best Undersink Reverse Osmosis Water Filters 2023.
DISTILLATION
Distillation involves the heating of water so that it turns to steam. The steam is then collected and cooled so that it turns back to water again.
Water has a lower boiling point than the boiling point of the dissolved solids. This means the total dissolved solids are left behind as the water is converted to steam.
The steam is cooled using a condenser and turned back to water. The majority of impurities are left behind in the heating chamber.
Impurities that manage to escape with the steam are collected in a small carbon filter that the steam passes through as it leaves the boiling chamber. It is an effective method of water filtration but is slow and expensive.
DEIONIZATION
Deionization is an effective way of removing total dissolved solids from water. This method filters water by passing it through resin-based filters.
The form of filtration used is called an ion-exchange water filter. The water is passed through both a positively and negatively charged resin bed filter. However, it is only effective for the removal of ionic substances.
---
FREQUENTLY ASKED QUESTIONS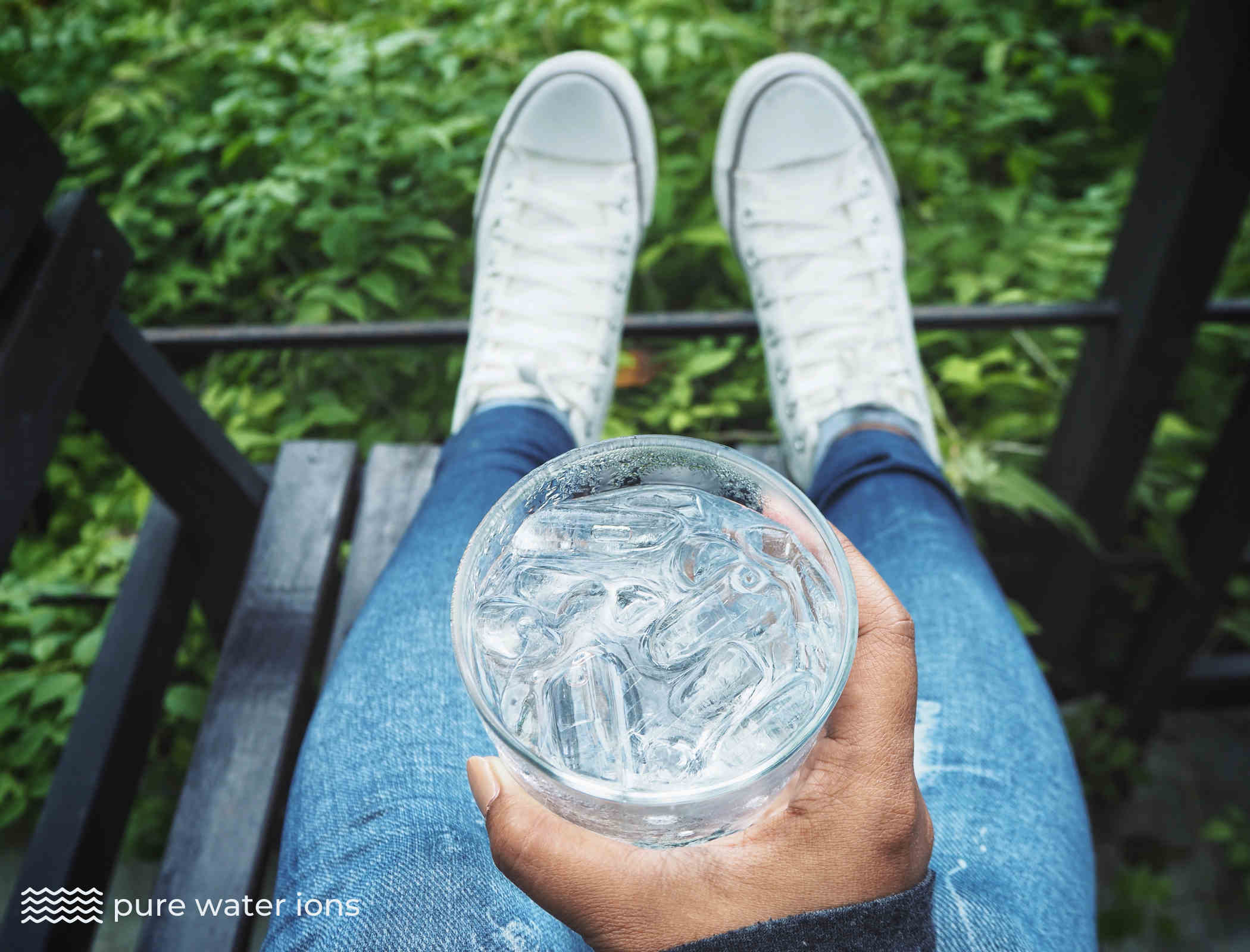 WHERE DO TOTAL DISSOLVED SOLIDS COME FROM?
As water passes through the environment it absorbs particles naturally that it comes into contact with. This includes organic and inorganic dissolved solids such as metals, salts, minerals, and ions. It is a naturally occurring process that occurs as water passes through the earth's crust, rivers, and streams.
WHY IS TOTAL DISSOLVED SOLIDS IMPORTANT?
Total dissolved solids gives a quick reading of the total organic and inorganic matter present in a water sample. It indicates the level of contamination of water. Further analysis can then be performed to determine what dissolved solids are present.
WHAT IS AN ACCEPTABLE TDS IN POOL WATER?
TDS in pool water is around the 250 ppm mark. In general, levels above 1500 ppm are unacceptable.
---
READ NEXT
BEST ALKALINE WATER MACHINE 2023 – click here
PROS & CONS OF ALKALINE WATER – click here
HOW TO MAKE ALKALINE WATER – click here
PROS & CONS ALKALINE WATER PITCHER – click here
PROS & CONS OF REVERSE OSMOSIS WATER – click here