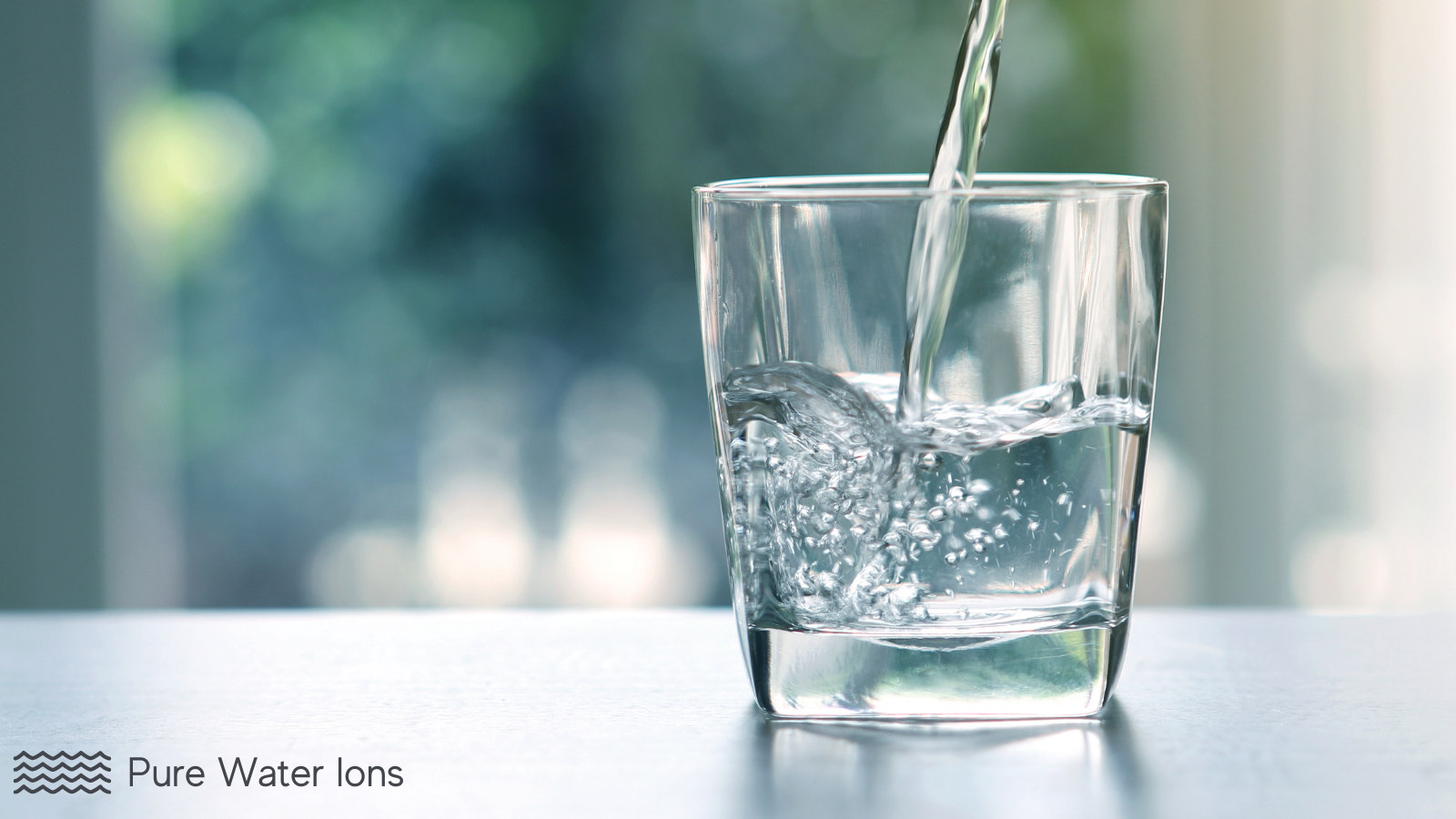 Are there minerals in water? Yes, there are minerals in water. You will find minerals in both bottled water and in tap water. The most common minerals in water are calcium, magnesium, sodium, fluoride, potassium, and phosphorus. And, trace elements include copper, iron, selenium, chromium, and zinc.
---
ARE THERE MINERALS IN WATER?
Water contains a range of minerals. It picks up these minerals naturally as it passes through rivers and streams and makes contact with rocks and the earth's crust.
The minerals most commonly found in water are calcium, magnesium, sodium, fluoride, potassium, and phosphorus. Let's take a closer look at each one.
CALCIUM
Calcium is a mineral that plays an important role in maintaining your health. This mineral helps protect your bones and teeth by keeping them strong. It also helps the regular function of
blood clotting, hormone production, and cell growth.
MAGNESIUM
Magnesium is another mineral you need to help protect your health. It plays a key function in keeping bones strong and healthy. And, it is involved in energy metabolism and the structure and performance of muscles.
SODIUM
Sodium is a vital mineral. We need to ingest sodium for the role it plays in the regulation of blood pressure and hydration levels. However, too much sodium is bad news and can result in high blood pressure. We need to strike a careful balance and make sure we don't take in too much.
FLUORIDE
Fluoride can be absorbed naturally by water as it passes through the earth's crust. It is also common practice to add fluoride to tap water. This mineral plays a role in preventing tooth decay.
For this reason, fluoride is also added to toothpaste. Some people believe that high levels of fluoride in water may be associated with certain health risks.
POTASSIUM
Potassium plays a similar role to sodium. This mineral helps regulate your fluid balance and your blood pressure. It is also involved in the regulation of blood sugar levels and nerve impulses. All your bodily tissues require the presence of potassium.
PHOSPHORUS
Phosphorus is an important mineral in the human body. It forms a vital component of bones, teeth, and your genetic material. It is also involved in the production of energy at a cellular level. A lack of phosphorous can lead to fatigue and tiredness.
---
TRACE ELEMENTS IN TAP WATER
In addition to the minerals outlined above several trace elements are also found in water. These trace elements are also minerals but are present in much smaller concentrations. And, sometimes they are not present at all.
The trace elements most commonly found in water are copper, iron, selenium, chromium, and zinc. Let's take a look at each one and discuss how it impacts your body and your health.
COPPER
The presence of copper is often found in water as a trace element. Copper plays a role in protecting your cardiovascular health, immune system, and blood clotting.
Your body also uses copper as it forms new connective tissue and bone structures. And, it is involved in energy production and neurotransmitter synthesis.
IRON
Iron is a vital mineral used in the production of new blood cells. It is also used to transport oxygen throughout your body. A lack of iron in the human body leads to the condition anemia. The consumption of too much iron can lead to a feeling of nausea and constipation.
SELENIUM
Selenium is found in trace quantities in many household tap water supplies. This mineral plays an important antioxidant role in our bodies.
It helps protect our cells and shield them from oxidative damage. It is also involved in the operation of the reproductive system, DNA synthesis, and thyroid hormone metabolism.
CHROMIUM
Chromium is a mineral that helps your body break down protein, fats, and carbohydrates. It plays a role in converting carbohydrates into energy.
This trace mineral is not an essential component of your diet but it is believed it may help increase HDL (good cholesterol) levels and boost insulin sensitivity.
ZINC
Zinc is another trace element often found in tap water. This mineral plays a role in tissue growth and the synthesis of cellular proteins. It is an essential mineral and also plays a role in the immune system, wound healing, and DNA synthesis.
---
ARE THERE MINERALS IN TAP WATER?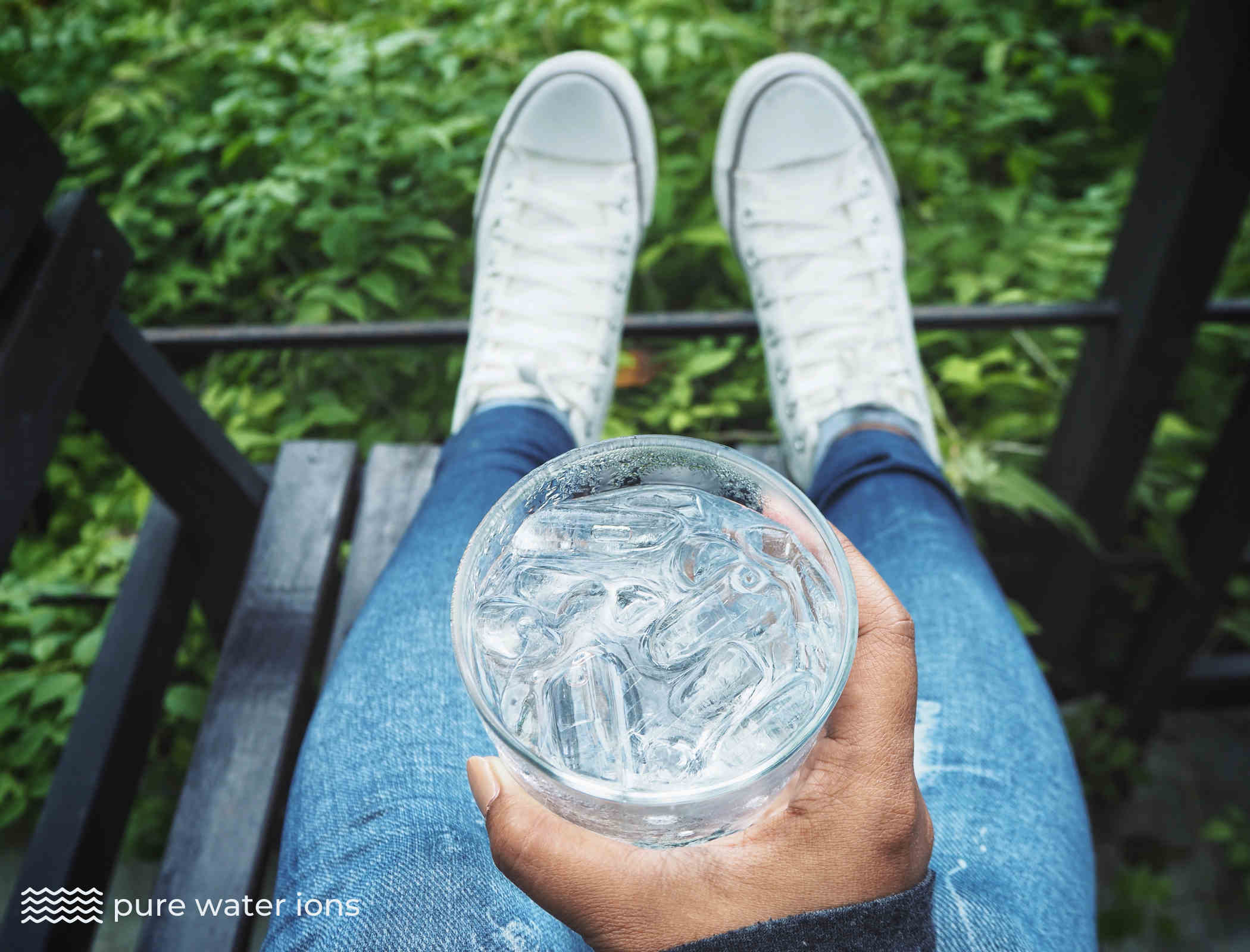 Yes, there are minerals in tap water. Almost all tap water will contain some form of mineral content. The mineral content will vary from one location to the next. When minerals are present at the right concentrations they contribute to your overall health and well-being.
---
HOW DO MINERALS GET INTO WATER?
Minerals are absorbed into tap water naturally. As water moves through rivers, lakes, and streams it absorbs minerals. This happens when it brushes up against rocks in the earth's crust and surface.
Sometimes minerals are added to the water supply by a local authority. This can happen when it is believed the addition of a mineral will impart some kind of health benefit. For example, sometimes fluoride is added because it is believed to promote healthy teeth.
---
WHAT MINERALS ARE IN TAP WATER?
The minerals found in tap water will vary depending on where you live and how your water is treated before it reaches your tap. Water treatment and the area you live in will play a key role in the mineral composition of your tap water.
This means that two samples of tap water taken from two different locations can have very different mineral content. There is a large degree of variance as you move from one area to another.
The main source of minerals in your tap water comes from the natural environment the water moves through before it reaches your tap. When water brushes up against rocks and river beds it absorbs tiny amounts of minerals.
These minerals dissolve into the water and become invisible to the human eye. The minerals most commonly found in tap water are calcium, magnesium, sodium, fluoride, potassium, and phosphorus.
In addition, some minerals can be found in tiny quantities. These minerals are called trace elements. The trace elements most commonly found in tap water are copper, iron, selenium, chromium, and zinc.
---
READ NEXT
HEAVY METALS IN DRINKING WATER
TIPS FOR MASTERING THE ART OF WATER COOLER CHAT
ALKALINE WATER vs FILTERED WATER
HOW TO TEST THE PH OF YOUR WATER
HOW MANY GALLONS OF WATER CAN A CAMEL DRINK?
---
DOES FILTERED WATER HAVE MINERALS?
Do water filters remove minerals from water? Yes, some do. But it depends on the type of water filter you are using. Water filters known as Reverse Osmosis filters do remove minerals from water.
These filters use a high-performance semi-permeable membrane that removes tiny particles from water – including minerals. Some reverse osmosis filters include a remineralization step to reintroduce minerals to the water after it has been filtered.
On the other hand, activated carbon and ceramic water filters do not remove minerals. These filters remove contaminants but allow the dissolved minerals to pass through. They will not affect the mineral content of your water source.
---
RELATED
IONIZED vs DE-IONIZED WATER – click here
BEST ALKALINE WATER MACHINE – click here
BIG BERKEY WATER FILTER REVIEW – click here
HOW TO TEST WATER HARDNESS – click here
WATER SOFTENER vs WATER FILTER – click here
COFFEE & ALKALINE WATER – click here
WARM WATER BEFORE BEDTIME – click here
PROS & CONS OF REVERSE OSMOSIS WATER – click here

ABOUT THE AUTHOR
Water Filtration Specialist
Sam joined the Pure Water Ions team in the fall of 2021. He is a graduate of the University of Oregon where he qualified with a BSc in Earth Sciences. He has over 10 years of experience in the water filtration industry and specializes in multi-stage water filtration devices.
Sam likes to spend his time hiking, fishing, and exploring the great outdoors.  When he's not writing about the latest water filtration technologies he likes to explore Marys Peak in Benton County with his trusty Ford Bronco and German Sheperd Max.
[e] sam.kemper@purewaterions.com
[t] 503-232-4012 ext. 103
[a] S. Kemper, PWI, 2170D SE 8th Ave, Portland, OR 97214, USA